Combat in Southeast Asia, Apr 1967 - Aug 1973, and combat support until Jun 1975, employing a wide variety of aircraft to meet specialized missions. Missions included interdiction, psychological warfare, close air support, search and rescue, forward air control, training Thai and Laotian air forces, and helicopter escort for clandestine insertion and extraction of personnel in Laos and North Vietnam.

Provided close air support at the sieges of Khe Sanh, Feb - Apr 1968, and Lima Site 85, Jan - Mar 1968. Participated in Son Tay Prison raid on 21 Nov 1970. Continued combat in Vietnam until mid-Jan 1973, in Laos until 22 Feb 1973, and in Cambodia until 15 Aug 1973. Assisted in the evacuations of Phnom Penh on 11 Apr 1975 and Saigon, 29 - 30 Apr 1975, prior to communist takeover.

Provided forward air control and helicopter insertion/extraction support during the SS Mayaguez rescue operation on 15 May 1975. Returned to the United States on 30 Jun 1975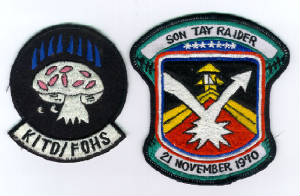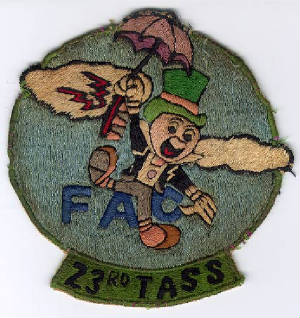 The 56th Air Commando Wing was formed on 8 April 1967. The 606th Air Commando Squadron formed the operational backbone of the new wing and the 56th CSG took over the major support functions. Nearly one year later the 56th ACW designation was changed to 56th Special Operations Wing, 1 August 1968.

The operational squadrons attached to the wing are: The 18th, 21st, 602nd, 606th, 609th Special Operations Squadrons,and 23rd Tactical Air Support Squadron. The major operational units stationed at NKP are the 1987th Communications Squadron, Det 5, 621st Tactical Control Squadron, 37th Aerospace Rescue and Recovery Squadron and Task Force Alpha (PACAF).